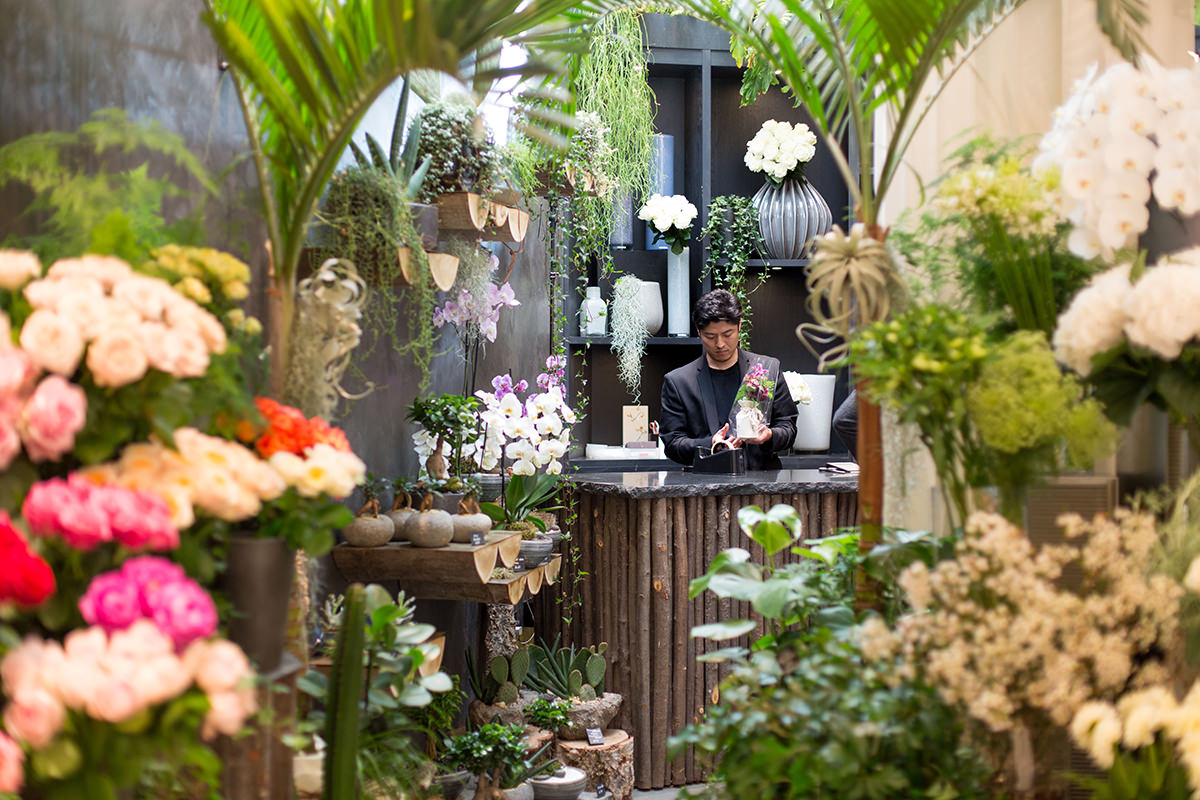 London, 400 Oxford Street
Paris, rue du Bac
Aoyama

Flower Market
Aoyama Flower Market was born in 1989 in Tokyo's Aoyama neighbourhood. With its concept of Living with Flowers Every Day, the company promotes a lifestyle emphasising well-being through surrounding oneself with flowers and touches of greenery.
Since its beginning, around one hundred stores have opened in Japan. Paris welcomed its first store in 2015. The London store has opened in Selfridges in May 2018, so that Londoners can treat themselves and their loved ones and brighten up their lives with fresh flowers infused with Japanese poetry and creativity.
tokyo / osaka / kyoto / sapporo / fukuoka
Our

History
2018
Opened Aoyama Flower Market Oxford street, London
2016
Aoyama Flower Market ranked first in "inspires happiness" in Nikkei Research's 2016 Furniture/Household Goods category
2015
Opened Aoyama Flower Market Rue du Bac, Paris
Established corporate service business Aoyama Flower Market ANNEX
2013
Established interior design business parkERs
2012
Opened Aoyama Flower Market Rose Farm
2011
Opened first Aoyama Flower Market TEA HOUSE
2009
Received the Porter Prize
2008
Established ATHLONIA Corp
2007
Opened LaLaport Yokohama store of Jungle COLLECTION
Reached 70 stores and total sales of 4.25 billion yen
Recognized in the 1st Flower Business Awards
2006
Recognized in the 2nd Design Excellent Company Awards
Formed partnership with Tokyu Station Retail Service
Launched Aoyama Flower Market online shop
2005
Opened hana-kichi Professional
Opened ecute Omiya store of Green Clinic
2003
Established flower school "hana-kichi" in Aoyama
2002
Opened first Aoyama Flower Market store in the Kansai region and in the Kyushu region
2001
Established training facility in Paris, France
1997
Opened first Aoyama Flower Market store in Hokkaido
1993
Opened Aoyama Flower Market store in Minami-Aoyama
1992
Established flower school division "Hanayu."
1990
Established flower arrangement division "Hana Shokunin"
Acquired right to participate in the flower division at Tokyo's Ota Market
1989
Began fresh flower sales (Trade name: Aoyama Flower Market)
1988
Company established with a focus on party planning and operation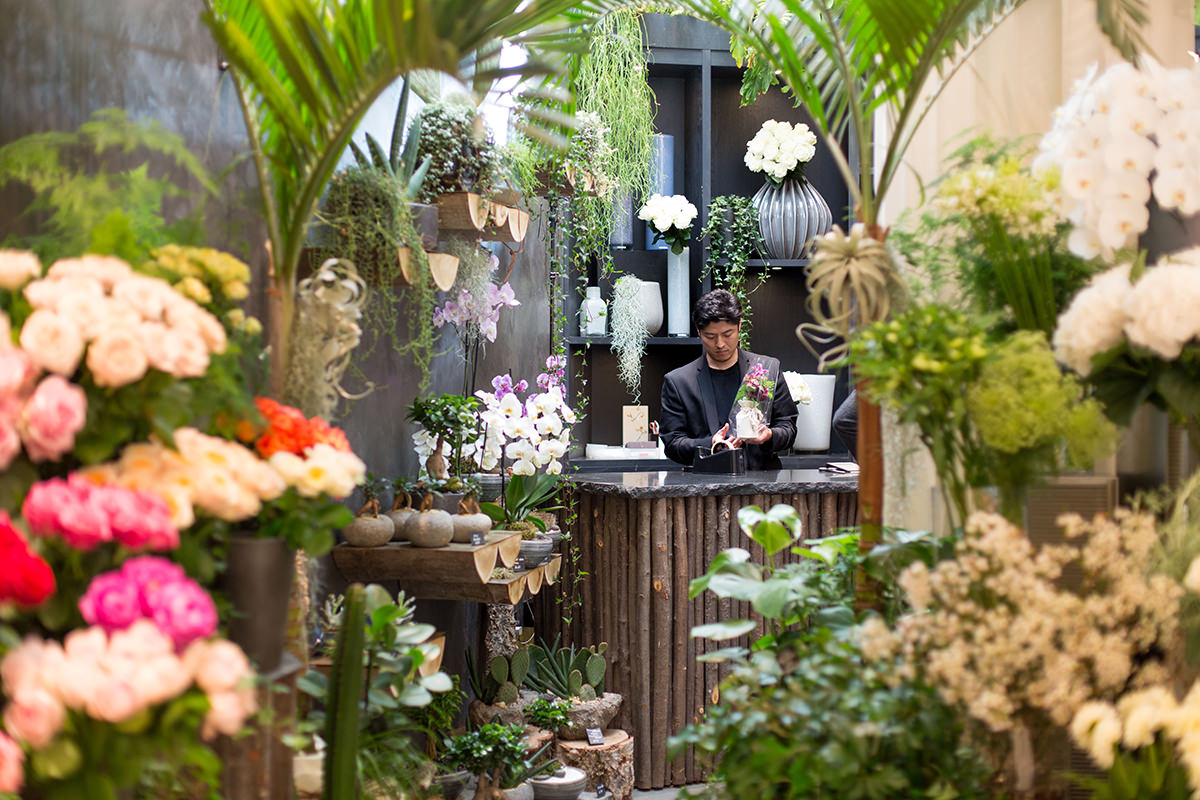 London 2018
Paris 2015
Tokyo 1993
Fresh flowers
Our flowers are always fresh. And always we make a point of honor to favor the English and local producers.
Wrapping
We chose a high quality paper, handcrafted in Japan to highlight the flowers.
Shared joy
Flowers speak the language of love or friendship. They can express your thoughts in a universal language!
A beautiful paper, wonderful flowers and you: the ideal present!
Savoir-faire
Every day we imagine new compositions inspired by the seasons, the city, nature, all our environment. We are constantly on the lookout for the latest trends.
For every day
A little bouquet to treat yourself, a beautiful composition to offer to a loved one. All desires and all budgets are matched.
With passion
Since 1993, we share our passion for flowers with you. And we're only starting!